Every is a massive bundle of small but thoughtful publications featuring a goldmine of informative articles.
And I had been hovering over Every's premium subscription for a while now to access some of their paid posts.
But, here's the thing:
The price tag was too high for me — $200/year.
$200 is a significant amount in a low-purchasing power country like India.
Therefore, I had always deferred my purchase decision, knowing I might not derive $200/year worth of value from that subscription.
But recently, I spotted this little FAQ on their premium subscription page: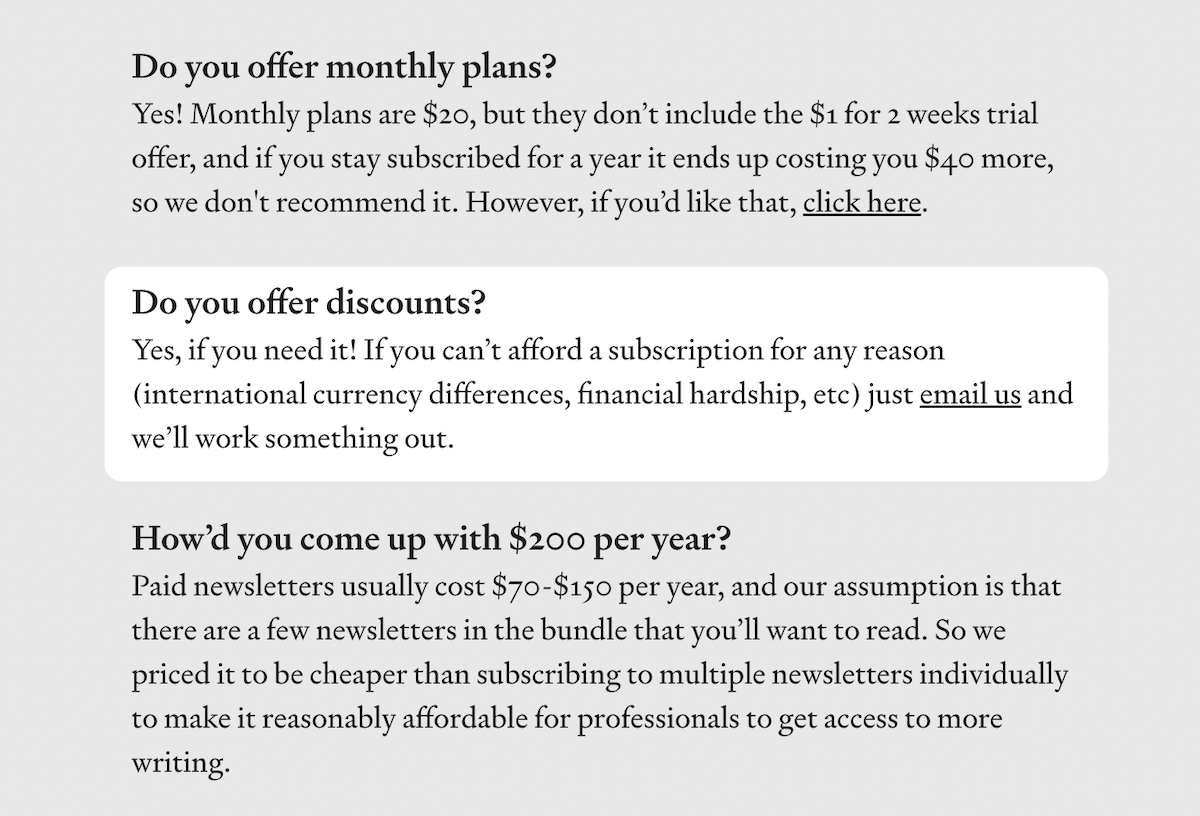 Seeing that they offer parity pricing case-by-case basis, I decided to email them about my situation.
Here's the email I wrote to Every: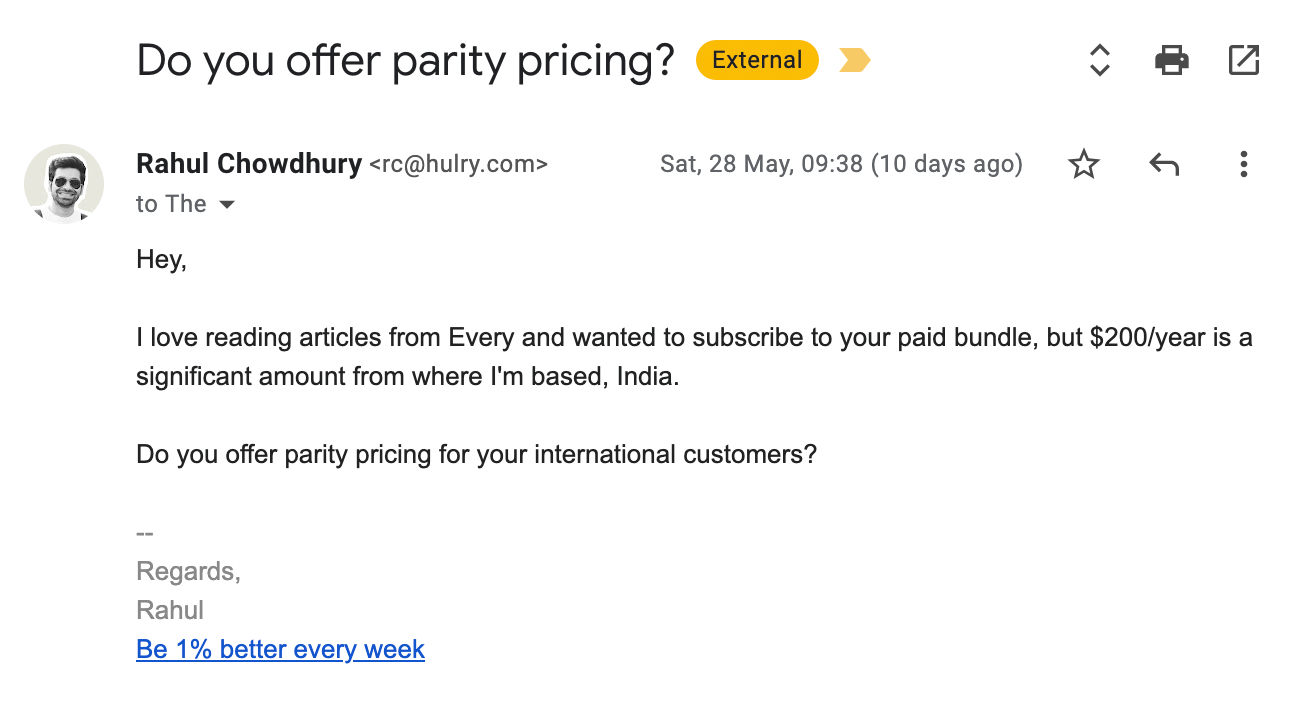 No begging. Nothing creepy. Simply a genuine ask.
And a few days later, I got this response from their team:

Wow! They were open to negotiating the subscription pricing.
I replied to their email with a price quote of $25/year, which I thought was fair.
Surprisingly, I got a 90% perpetual discount code from their team, bringing down the price to $20/year.
I got more than what I had asked.
I didn't expect this to happen. And, it was a generous offer to which I couldn't say no.
So:
What's the deal with this abstract story?
It never hurts to ask.
I got what I wanted because I stepped out of my comfort zone and initiated a conversation.
And I've been employing this mantra with my newsletter sponsors as well.
Every day I cold email 4–5 companies whose product fits the newsletter theme well.
Most of them don't respond. But some do.
And once we get a conversation going, these companies usually sponsor the Hulry newsletter because they see a fantastic fit.
This is how I've closed a deal with the newsletter's last 17–18 sponsors.
It would be a rare sight if I sat waiting for opportunities to fall into my lap out of nowhere.
You have to be proactive in seeking out and grabbing opportunities.
So:
The next time you're hesitant to ask someone for something, go ahead and ask.
The worst case is that you won't hear back or get turned down.
But, the upside is huge.
You can make new friends, strike career-changing deals, and sometimes save a significant amount of money, as I did in this example.
Ask, and you shall get.